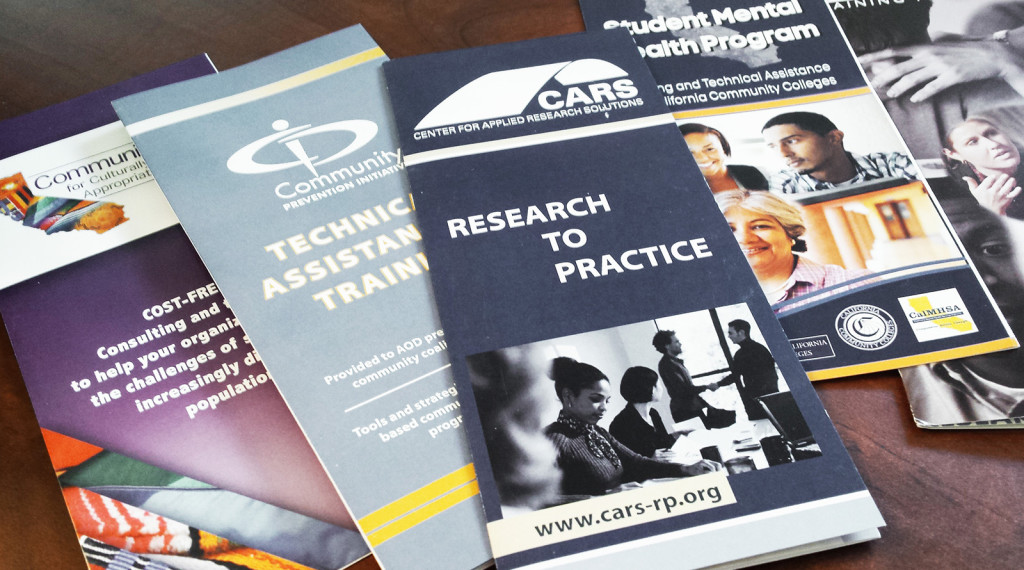 CARS is passionate about bringing innovative and evidence-based practices to the prevention field. However, we understand that organizations don't always have the necessary time or tools to apply complex research findings to their real-world practice. To address this need, CARS has developed hundreds of high-quality publications that translate recent and relevant research into practical, comprehensible resources and guides.
We specialize in packaging prevention information in a variety of visually appealing, readable formats for diverse audiences. Our broad array of products includes:
Modular training series delivered via in-person xvents, webinars, and self-paced online courses
Toolkits on topics such as agency collaboration and professional development
Factsheets and tip sheets
Guides on topics such as cultural competence, outreach and engagement, and government policy
PowerPoint presentations for conferences and regional events
Newsletters and email blasts on research news and more.
Along with writers, trainers, and prevention specialists, our team includes graphic designers with web- and print-based publication expertise. On average, we design over 100 products a year in addition to the training materials above. This includes marketing collateral such as flyers, posters, and event displays; project websites; infographics; brochures; DVD/CD packaging; and identity and project branding materials. We can work with an organization's existing style parameters or develop a style guide from scratch.
See Our Products for more information.