Senior Project Manager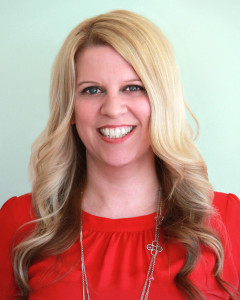 I have essentially grown up at CARS for the past 14 years. Early on I developed a passion for supporting those who serve youth through mentoring programs, which then led to supporting the prevention field and then expanded to mental health and wellness.
The people I work with, the relationships that I've built, and the significance of what we do are why I come to the work I do.
I stand for helping and supporting others. I stand with children, youth/young adults, parents, families, and professionals in the fields of mental health and wellness, prevention, and education.
I enjoy the challenge of taking information and making it aesthetically pleasing and digestible.
I wanted to thank you both [Kari and another colleague] SO VERY MUCH for our Safe Zone Train the Trainer event. Everything went super smoothly, and the training was excellent! Truly, a valuable and necessary component to our colleges and district."

— Community college administrator and CCC SMHP training recipient
Show Select Roles
Select Roles:
Graphic Designer at CARS

Designs print and digital materials, products, and publications, including infographics, marketing collateral, training curricula, issue briefs, guidebooks, toolkits, brochures, web graphics, event displays, and other materials; develops organizational and project-specific branding; ensures 508 compliance requirements

Project Manager, California Community Colleges Student Mental Health Program (CCC SMHP), California Community Colleges Chancellor's Office/Foundation for California Community Colleges

Contributes to project planning and collaboration with funders; coordinates day-to-day activities, including meeting planning and scheduling, event logistics, webinar coordination, and contract management; works closely with training requestors and subject matter experts; represent CCC SMHP at mental health and higher education events; provides graphic design for all project products and publications

Training Coordinator, Community Prevention Initiative (CPI)

Project Manager, Project LAUNCH (Linking Actions for Unmet Needs in Children's Health) Technical Assistance Center, funded by SAMHSA

Provides oversight of training and technical assistance activities; tracks project deliverables, including products, distance learning events, and regional and national events; manages project timelines, contact lists, and reporting; outreaches with and manages consultants; coordinates with project leadership, partners, and funders

Event Logistics/Graphic Designer, Now Is The Time (NITT) Technical Assistance Center, funded by SAMHSA

Provides event coordination and logistics; supports leadership and management teams; designs and formats print and digital products and publications
Learn More About Kari
Learn More About Kari:
BA, Studio Art, California State University, Sacramento
Youth Mental Health First Aid Certified
Select Areas of Expertise:
Event planning and management
Graphic design
Document accessibility and compliance
Mental health in school and higher education settings
Mentoring
Select Past Roles:
Project Manager, Mentoring Resource Center, U.S. Department of Education, CARS
Training Manager, Readiness and Emergency Management for Schools (REMS) Technical Assistance Center, CARS